For me one of the most important part of the day is bedtime and as the summer is now here and the warmer weather is more frequent we know that keeping cool and comfortable in your pyjamas is a must. But to me a good pair of pyjamas is just as important as an outfit for going on a night out. Not only are pyjamas important for bedtime but we all love a good pair to lounge around in. I am one of these people who as soon as they are in for the night the pyjamas are on, are you the same? Like me are pyjamas your favourite outfit of the day? Well i have had a look at the best of the pyjamas on sale just now and i want to share my favourite ones with you:
Pina Colada Pyjamas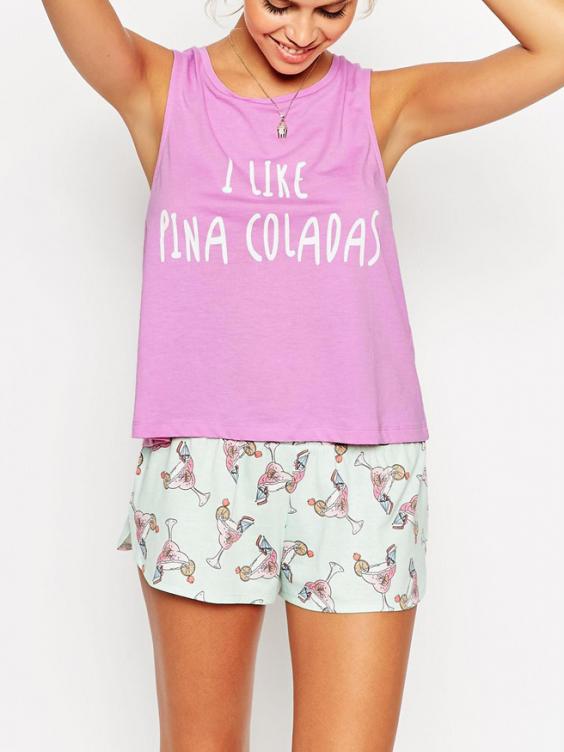 Do you like pina coladas? we do! We love these cute vest and shorts and not only are they very comfortable but as they are made from soft touch jersey they are bound to keep you cool in the summer weather!
Jersey Pineapple Print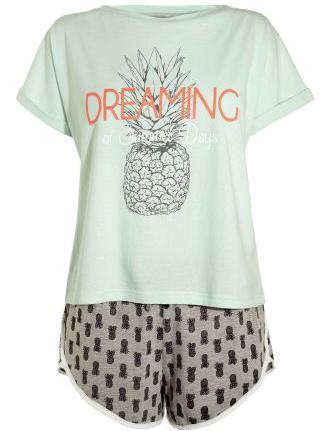 This cute little shorts and t-shirt set is perfect for the warmer weather and as you all must know by now the tropical fruit print is one of the 'in' trends this summer so you can not only be on trend throughout the day you will be the same at bedtime aswell. These are made from cotton so are comfy and durable so are a night time must have.
Unicorn Pyjamas
Unless you have been living in a cave for the past few moths you will know that Unicorns is one of the most popular 'animals' in the world and everyone wants stuff with this magical creature printed on! So we have found these gorgeous unicorn pyjamas and we are in love with them. Not only are these gorgeous they are comfortable and you'll feel magical wearing them!
Floral Pyjamas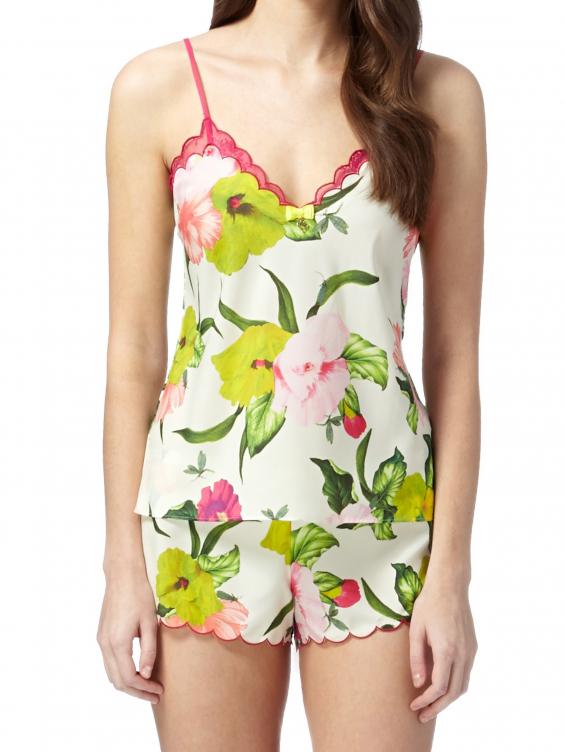 These satin pyjamas are a little prettier than the cotton pyjamas above so if you are wanting to look good in bed then this is the type you should go for. They do not cling and will keep you cool through the night and into the morning. We also love this floral print and hope that you do too.
Silk Nightdress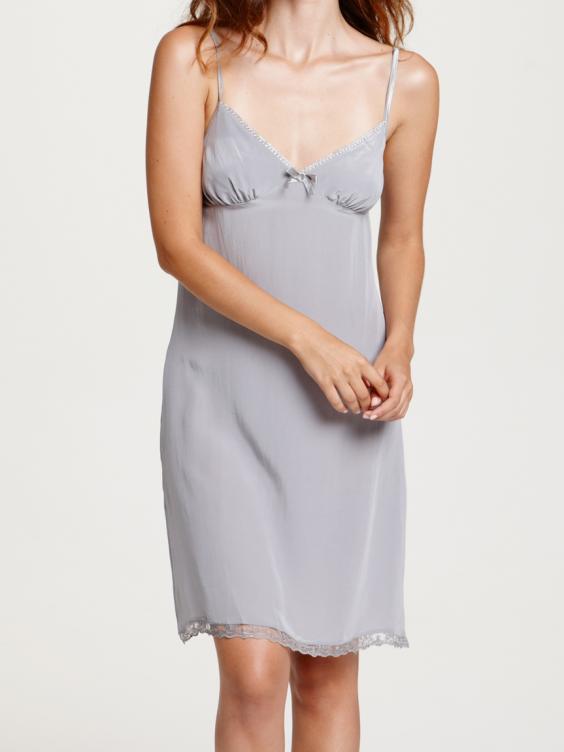 If you prefer a nightdress to a pair of pyjamas then a silk one is probably best for the warm weather as it will allow your skin to breathe and keep you cool throughout the night.
Floral Lace Trim Wrap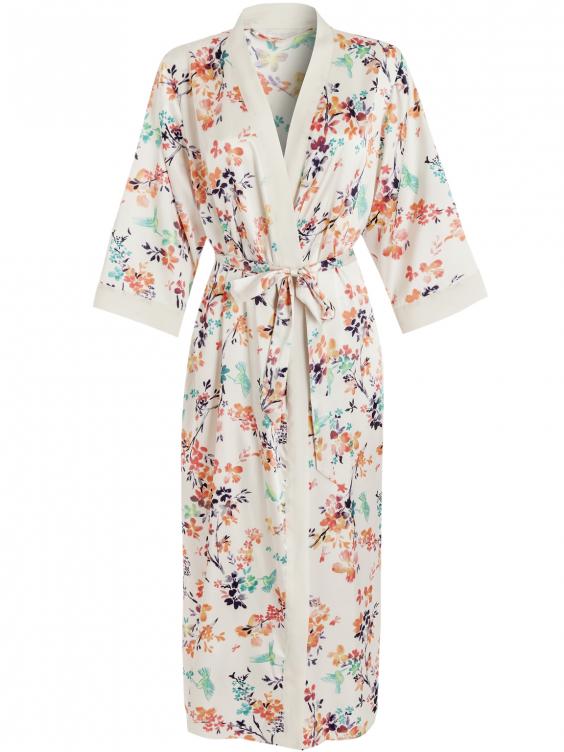 Not all nights are going to be warm so you may night a throw over and we love this silk floral number as it is light and airy so you will keep warm on the cooler summer nights but not too warm. Not only just too keep you warm it will protect your modesty should anyone come to your door whilst you are lounging around the house in your pyjamas.
So if you are in need of some new pyjamas for this warm summer weather then use Figleaves Discount Code to get yourself some bargains.