Now that summer is finally here we need to talk swim wear! No matter what type of swim wear you prefer like a one-piece or bikini, swim wear is 100% going to be one of the most important items you will need for your holidays so we are here to tell you exactly what the top fashion swimwear trends are this year. Whether you want swimwear for actually swimming or just to look good lazing by the pool then have a look at some of the pieces we have found and find what suits you! We hope that you love these just as much as we do: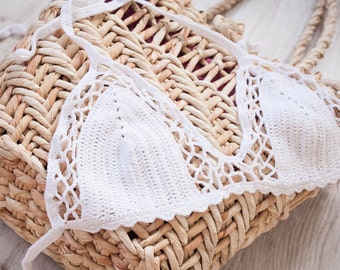 Crochet: This style of bikini is going to be one of the top trends for 2017. Not only are going to see this style by the pool and beach i can guarantee that you will see a million girls in this style at all the festivals planned this summer! It will look amazing on its own or teamed with some denim shorts.
The one piece: Not only is this swimwear comfortable it is extremely flattering and in some cases these swimming costumes come with hidden control making the most of your curves and making you look and feel amazing on the beach. If you still feel like you need more coverage team this with a sarong or a long tunic for the ultimate classy beach look.
High waisted bikini: This look if perfect for those who do not particularly like a one-piece but still want coverage and control. These can also come with the hidden control and are very flattering on the waist-line giving you an amazing slimming look.
Cut out swimwear: If you would prefer something a little more daring for your holidays then take a look at the gorgeous cut out swimwear that is available. These come in a million different styles and colours but if you dare to bare then these are for you.